At Chris & Dick's, we design cabinets to fit your budget and style.
From standard styles and finishes to custom built solutions, our in house team has access to a wide variety of high quality products and design solutions. Looking for something unique? We'll build it for you. Seeking inspiration for your next project? Visit our Gallery page. Contact Us at 801.972.8815 to set up an appointment.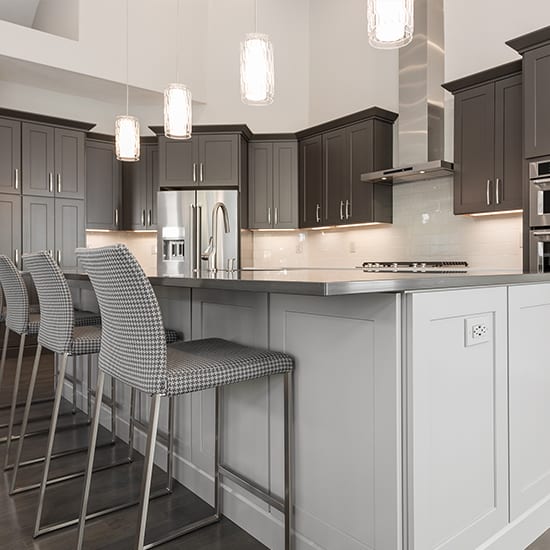 TWO-TONE: Combining wood stain and modern paint colors creates for a transitional cabinet design. Incorporating white or gray paint makes for an eye catching modern look.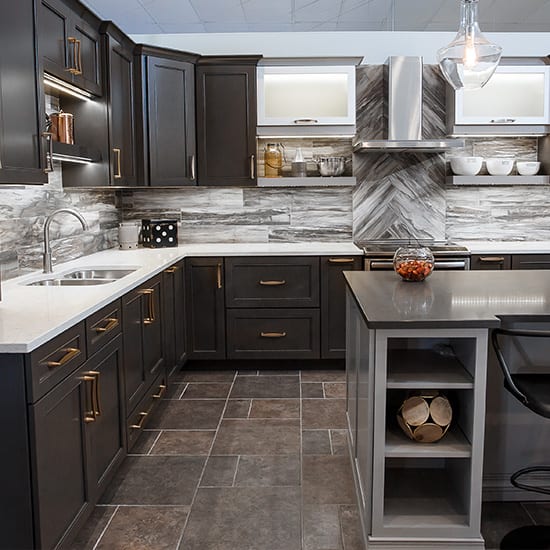 MATTE BLACK AND GOLD: Flat darker colors and black, mixed with white or wood, is a fresh concept that's nicely offset by the gold hardware and brassy finished light fixtures trending today.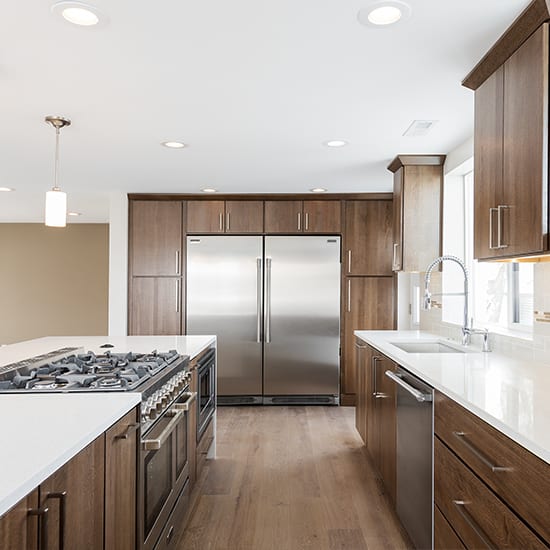 SLAB: Woodgrain and laminate slab cabinet doors are extremely popular right now. Slab's texture and color eliminate the need for a separate door style and provides the flat, clean lines that today's homeowners are seeking.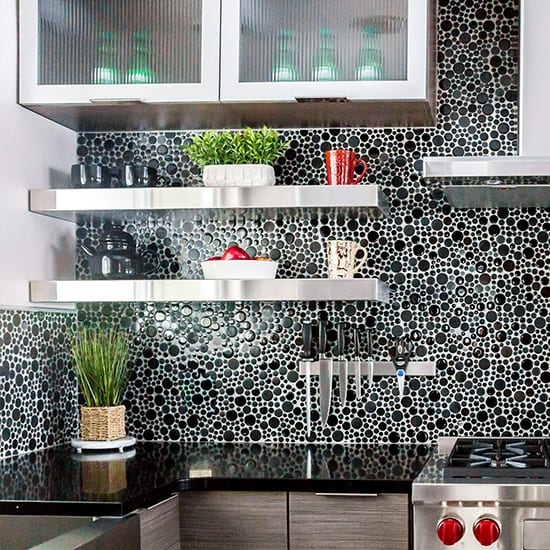 FLOATING SHELVES: Floating shelves between cabinets or on the end of a cabinet run have truly taken off. They're also ideal for adding detail over a windowless sink or in front of a backsplash.