At Chris and Dick's, we fabricate all of our countertops in house, giving you a stunning product and a turn key experience.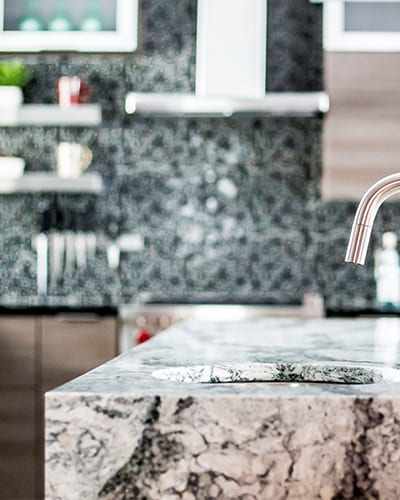 GRANITE
Granite
Granite is created by nature and fashioned by modern technology.
Granite is beautiful, durable, and is simply the best work surface available.
With iridescent colors and a unique beauty, granite countertops add character and warmth to a home.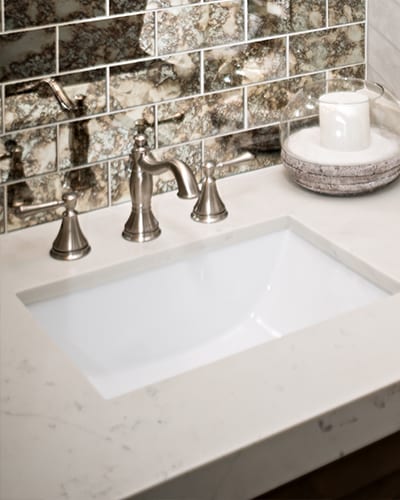 QUARTZ
Quartz
Quartz countertops are becoming increasingly more popular in Utah every year.
The new quartz is stronger, nonporous, and is resistant to heat and scratches.
Available in a wide variety of colors, quartz countertops are typically more uniform in color and look than granite.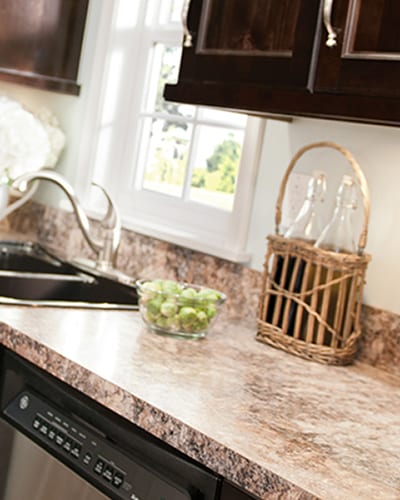 LAMINATE
Laminate
Laminate is fun, affordable, easy to live with, and looks terrific.
And the options are limitless – we offer hundreds of unique laminate colors and patterns to choose from.
Using state-of-the-art fabrication equipment and digital countertop layout and design, we work with you to ensure that each countertop matches your taste and style.
As one of the largest countertop manufacturing facilities in Utah, we offer a wide variety of high quality products to choose from.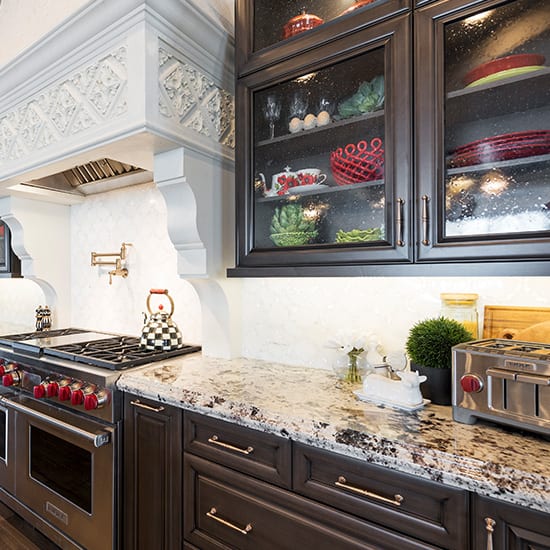 MARBLE FINISH: Light, bright marbled countertops made of quartz (versus granite) provide the classic style of Carrara or Italian marble without a lot of maintenance.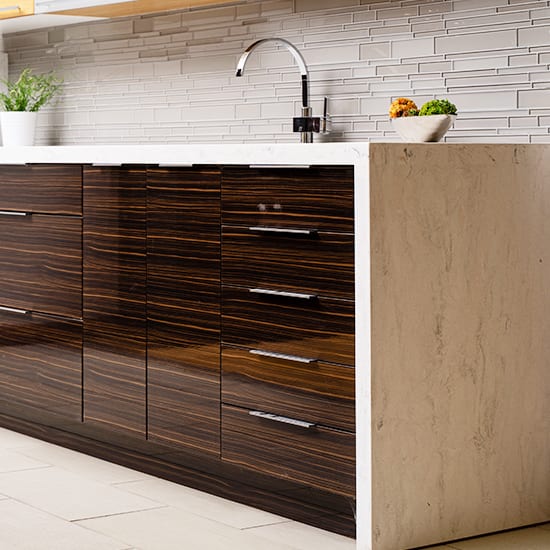 WATERFALL: Countertops that cascade down to the floor or around an island offer a clean, smooth look.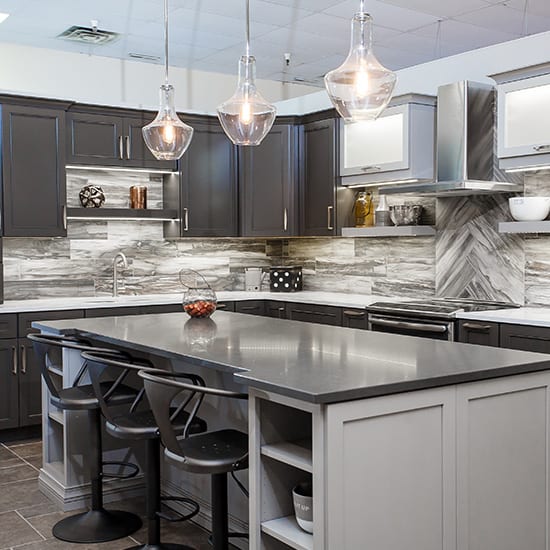 HONED FINISH: Flat black matte quartz and granite countertops versus a high polish finish, are catching on.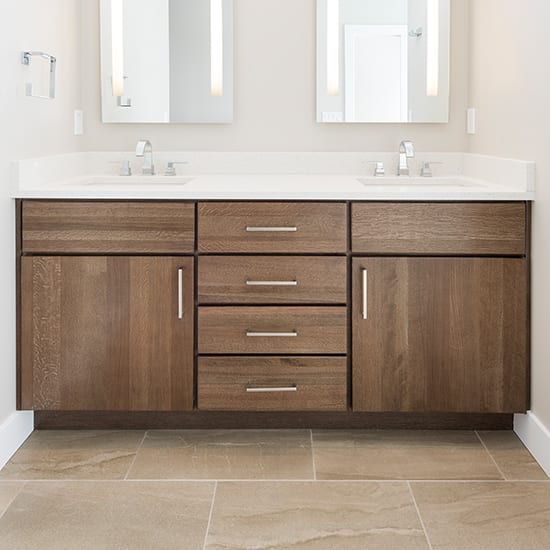 TIMELESS DESIGN: Mixing wood with bright white finishes lends a casual and contemporary look and feel to this bathroom.
Ready to explore your countertop options?