While everyone begins a home renovation project with the best of intentions, success isn't always guaranteed. With all that is entailed in completing these projects, you can easily find yourself going overbudget, extending timelines, or worst of all – unhappy with the results.
Clearly, you need a thoughtful approach so that the work goes smoothly, your budget stays intact, and you achieve fabulous results. So, how do you ensure your home renovation projects cross the finish line successfully?
At Chris & Dick's, our design professionals have been advising clients on their home design projects for more than 60 years and have helped bring thousands of remodeling dreams to fruition. Given our deep expertise in this area, we recommend the following strategies for setting up your home renovation projects for success.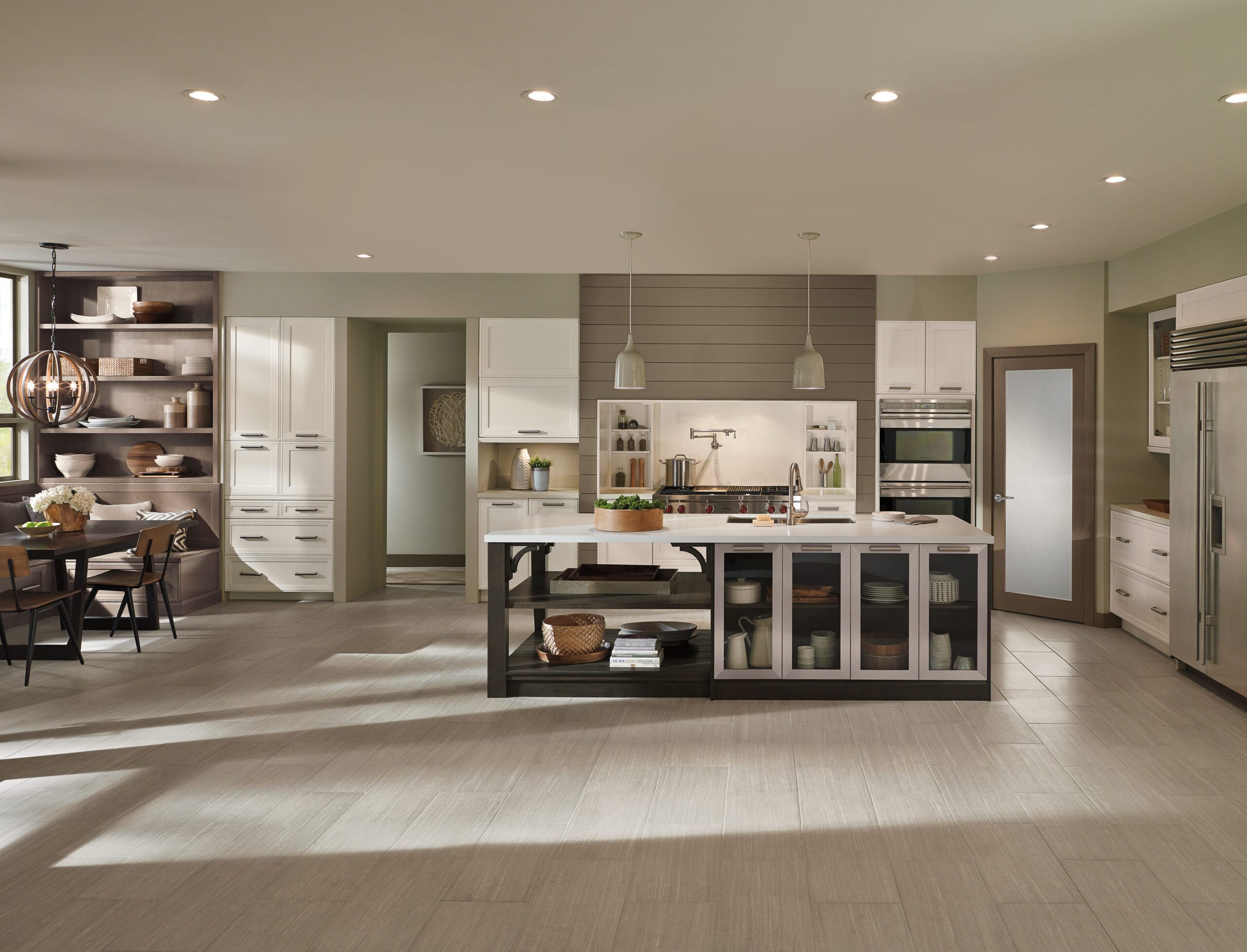 1. Create a plan.
While it's tempting to dive right in and start buying materials for your renovation, a smarter approach is to sit down and think about your home design goals and plan out how you're going to achieve them.
A strong home remodeling plan includes a clear idea of your budget, an outline of the work involved, drawings or renderings of your completed project, the materials you'll need, and a schedule of what will be done when. (Tip: You can get lots of design inspo for your project online from sites like Pinterest, as well as design magazines and HGTV shows.)
Creating a plan – even if you need to adjust it along the way – is the best way to start your project off on the right foot so you can achieve the results you're seeking.
2. Account for all costs.
Even the best-planned home renovations can get derailed if you're faced with unexpected costs.
Help costs remain in check by keeping your plumbing pipes, electrical outlets, appliances, water fixtures, and walls in the same location as before the remodel, which will save you money on demolition and reconstruction and reduce the amount of dust and debris created. Also avoid knocking down walls as this can generate issues that are expensive to fix.
In addition, before beginning any remodeling project, have your vendors provide you with written costs for labor and materials, including what might impact those costs.
For example, quartz, granite, and marble are all popular choices for countertops today, but the cost of each of these materials varies, so it's important to know how they vary and what you're getting for your money. In addition, where and how materials are sourced and their availability can impact costs as well.
Also, unexpected delays during construction can extend timelines and drive up labor costs. Knowing in advance how your contractor or construction team bills for labor can prevent unpleasant surprises along the way.
3. Be conscious of quality.
Saving a few dollars on cheaper goods usually ends up costing you more in the end and isn't worth the headaches.
Your renovation should last you a long time. Buying quality goods in brands with solid reputations and good consumer reviews will give you peace of mind and set you up for many years of enjoyment without the hassle of products that break or wear out before their expected lifetime is up.
Take the time to research the materials you plan to purchase for your project and make sure they meet your quality standards. A reputable design professional can also steer you in the right direction when it comes to a cost/benefits analysis.
4. Work with an experienced design professional.
Although hiring a handyman to complete your project might sound like a great way to save money, you could be putting the quality of your project at risk. Instead, hire a design expert who has a portfolio of home renovation projects under their belt, can show you samples of their work and can help guide you through the process.
Look for a design professional who is noted for having an open communication style so you can make informed decisions and keep tabs on the project as it progresses. For example, at Chris & Dick's, our seasoned design professionals will work with you from start to finish to choose the perfect cabinets and countertops for your kitchen or bathroom remodel. You can visit our 10,000 square-foot showroom to learn about the latest design trends and consult with a designer about what will work in your home and with your budget and timeline. An installer will then visit your home to get accurate measurements of the space, and we'll provide 3D renderings of your completed projects and consult with you every step of the way to ensure you're thrilled with the results.
While you might save a little money by using a handyman for your home renovation projects, it could end up costing you more in the end if work has to be redone.
While no home renovation project is guaranteed to go exactly as expected, you can utilize some time-tested strategies to help you reach your goals. By creating a plan, working with an experienced design professional, accounting for all costs, and spending money on quality materials, you can set up your projects for success and achieve a remodel that you'll be happy with for many years to come.