It's time for a remodel of one of the most important rooms in your home: the kitchen. If you've been poring over decorating magazines, Pinterest boards, and design websites, you may be more confused than ever about how to create your ideal look. Given the wealth of options, how do you achieve the kitchen style that's perfect for you?
Fortunately, Chris and Dick's knows how to help people wade through the options and attain their ideal kitchen style. As a resource for guiding homeowners toward reaching their renovation goals for more than 60 years, we are highly experienced in dialing down the stress of making these important decisions and assisting customers in achieving the home design of their dreams.
While the list of possible kitchen styles is long, here are a few of the most popular styles today and our recommendations for how to bring them to life in your home.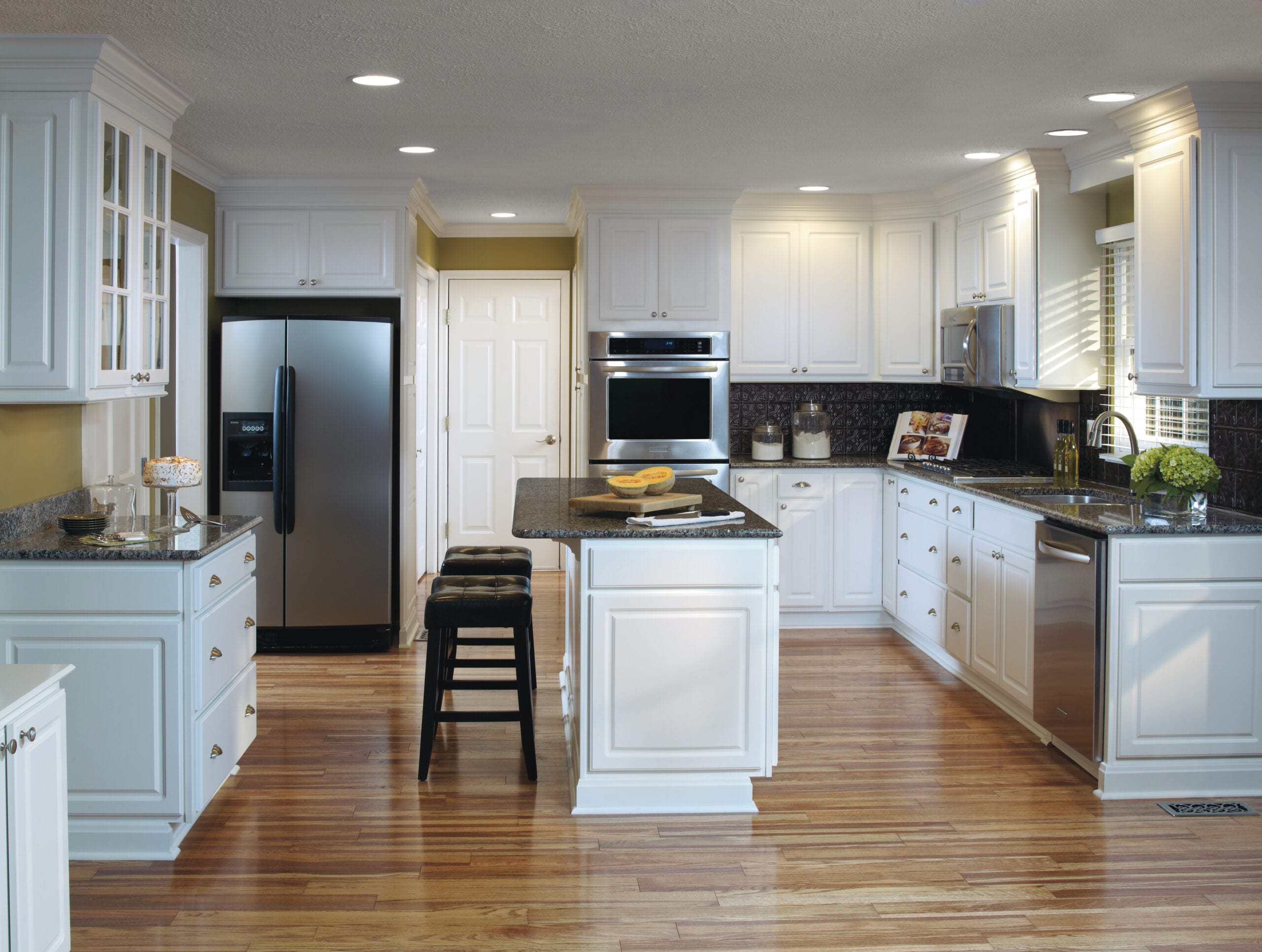 1. Classic—The enduring quality of a classic look is one of the reasons why this kitchen design is so popular. Classic kitchens are always in style because they are clean and simple, and part of their attractiveness is that classic main elements – cabinets, countertops, and appliances – can be combined with non-classic components like furniture, accessories, and lighting to create a customized look.
For a classic kitchen design, choose white or cream cabinets; white or black countertops in quartz, granite, or marble; and light-toned wall colors. Architectural details should be simple and understated, and black or bright accents lend contrast. Add in a few of your own special touches and meaningful pieces to achieve a classic kitchen style that has your own personal stamp on it.
2. Rustic—While this delightfully imperfect genre has been around for a while, its appeal is still fresh. In fact, the rustic style is equally as popular as a classic kitchen is today. Many homeowners are drawn to rustic designs for the richness and implied history they impart as well as their forgiving nature, as scratches and flaws are inherent in this style.
Since distressed materials are a hallmark of the rustic look, choosing reclaimed wood for your countertops will fit right in with your theme, be better for the environment, and is generally more affordable. As for your cabinets, lighter colors such as off-white, light grey or light blue, combined with the wooden countertops creates a vibrant, rustic feel.
You might also consider brick and timber components to add texture and visual interest to the room, and vintage appliances and fireplaces make for great conversation pieces in a rustic kitchen as well.
3. Farmhouse—The farmhouse look has gained traction in our high-tech society as people enjoy being reminded of simpler times. This warm style is comforting and inviting and works great in today's kitchens.
To achieve the farmhouse style in your kitchen, choose wide and deep sinks with quartz, marble, or granite countertops, paired with a degree of open shelving for displaying decorative kitchenware.
While wooden countertops also align well with this style, opting for a quartz, granite, or marble option will give you durability and aesthetic appeal. Save the wood for your cabinets, flooring, or a nice big kitchen table that is workable, beautiful, and can accommodate guests or a large family easily.
Although primary colors tend to work well in farmhouse-style kitchens, softer shades like cream, white, and pale yellow can really open up and enlarge the room.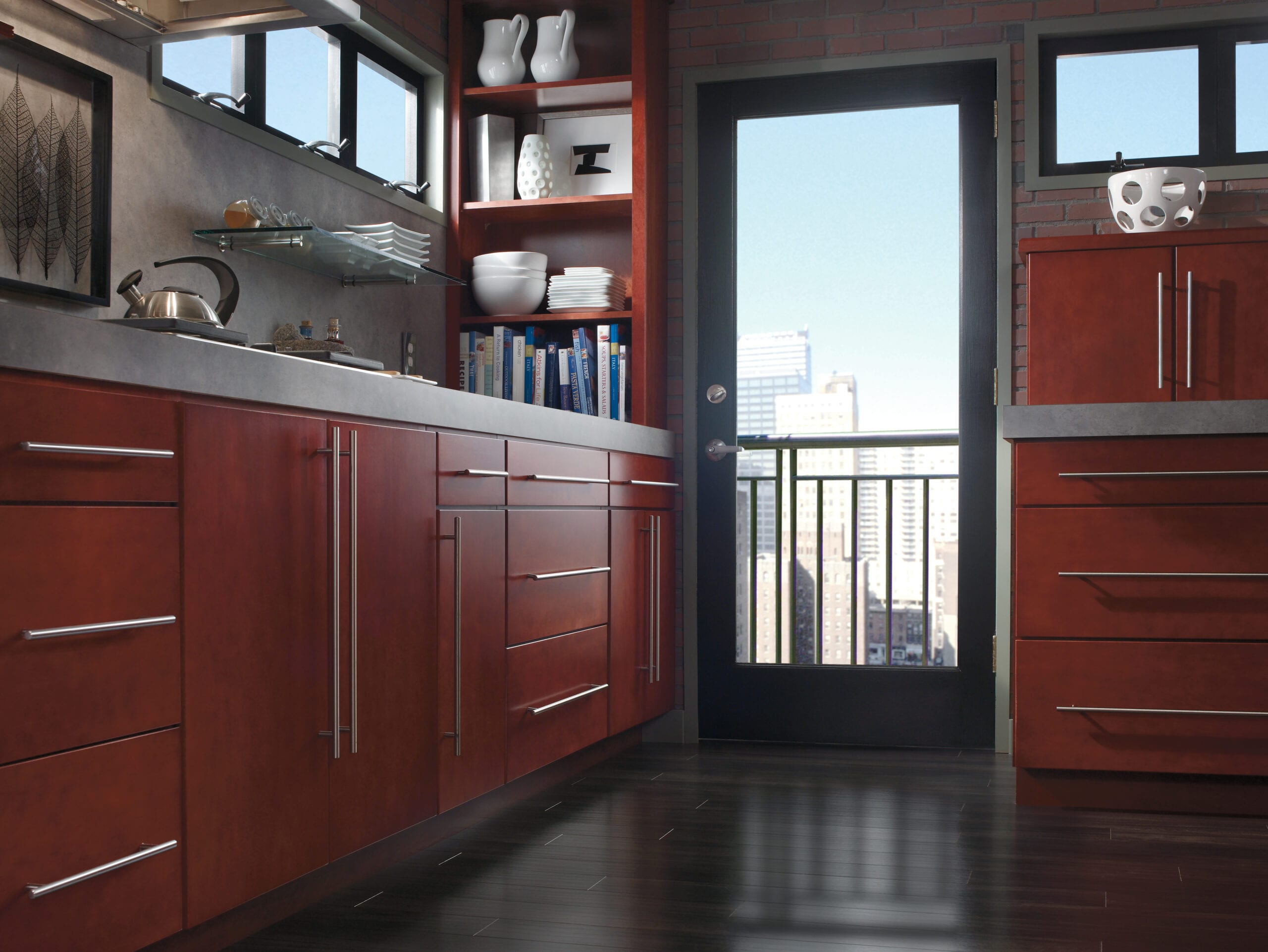 4. Industrial—A little bit modern and a little bit retro, an industrial-style kitchen has an almost masculine look and feel while offering affordability and versatility.
To pull off an industrial look in your kitchen, choose quartz, granite, or marble countertops in cool colors, combined with dark grey, white, or brown cabinets. Although a small detail, the handles on your cabinets can really make a difference in creating the industrial look. Sleek cabinet options work well, however one should opt for decorative handles in a copper or cast-iron finish for a true industrial appearance.
Brick walls and exposed-steel surfaces can further enhance the look of an industrial kitchen. Pops of color, such as red, also work well to brighten up the design and add an edgy feel.
Achieving your perfect kitchen style can be a fun adventure if you follow some basic rules and then let your intuition guide you. The help of an experienced kitchen-design professional can help save you time and money, as well. Whether you choose a design that's classic, rustic, farmhouse, industrial (or other popular looks like coastal, cottage, contemporary, traditional, or modern), infuse the space with your own unique flair, and you'll achieve a kitchen remodel that reflects your singular style.