If the thought of having a spa bathroom in your home filled with pampering amenities appeals to you, you're not alone.
Nowadays, with everyone spending so much time at home, we all need a place to relax, recharge, and luxuriate. And since we probably can't spend a day at the spa right now, for many of us, that ideal place to retreat is our bathroom.
Fortunately, even if your bathroom is currently missing the trappings of a spa, creating the perfect spa bathroom doesn't have to be difficult, time-consuming, or costly, regardless of your budget or bathroom size. Chris & Dick's team of professional designers recommends the following tips for creating the perfect spa-inspired bathroom in your home.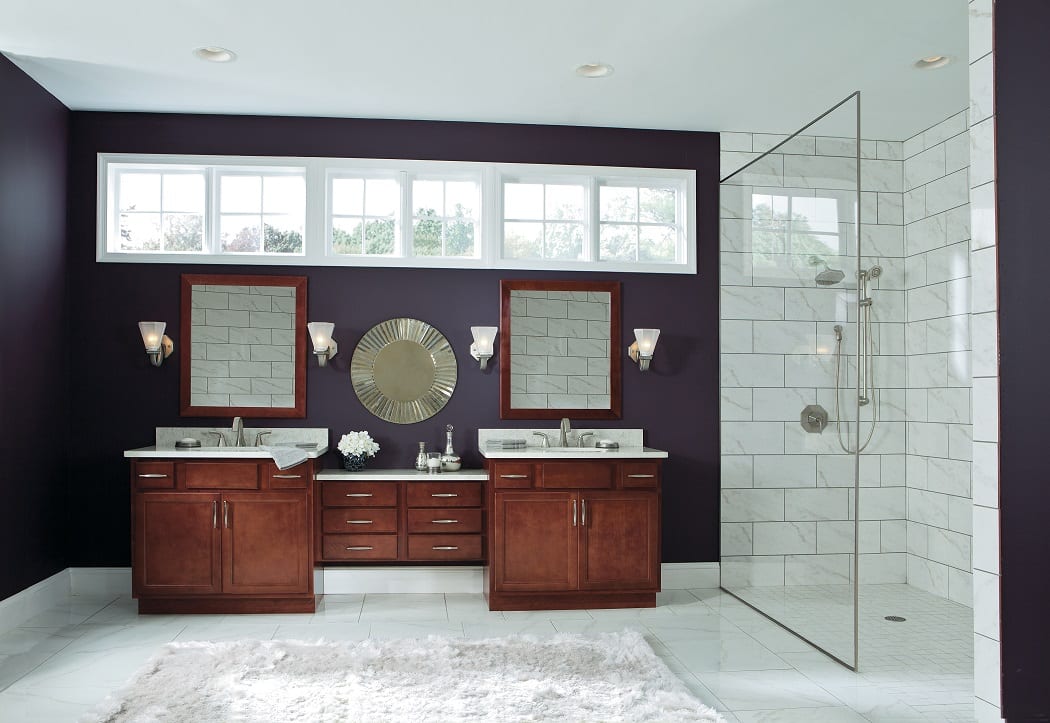 1. Install a cabinet in a soothing color.
The color of your bathroom can really be mind altering. To create a more relaxing, spa-like atmosphere, consider adding cabinets in a soft rather than bright shade to calm your mood.
Soft blues and greens are very "in" right now, especially with Benjamin Moore's Paint Color of the Year being Aegean Teal, a soft blue-green. This shade mimics the color of water, and being around water is known to have many calming effects and health benefits for humans.
Other soothing colors include neutrals, pastels, and even dark, rich hues like royal purple, forest green, or deep navy – which can serve to lower your heart rate to evoke the effects of visiting a spa.
2. Pair your cabinet with a light-colored countertop.
A light-toned countertop will make a pastel or rich cabinet color pop and give your bathroom a clean, fresh look reminiscent of a spa.
When considering countertop colors, remember that white goes with everything, and pale gray is another shade that is very "in" for countertops these days.
Choose quartz, granite or marble – the top three countertop materials – to achieve just the right ambiance for pampering. You may even wish to match one of the striation colors in the countertop stone to your cabinet color to carry the hue through the room.
3. Add some shelving to hold spa-like accoutrements.
Shelves are a great way to add nuance to your spa bathroom. Floating shelves are trending in a big way now, and they're ideal for holding a scented candle, small flower vase, and even a speaker that plays calming and soothing music.
Install shelving on a wall near the tub or sink so you can access these spa-like items while you're waiting for a mask or scrub to do its thing, soaking in the bath, or even just brushing your teeth.
Placing on the shelf a framed photo that makes you happy may inspire positive emotions, which puts you in the right mood for your spa-like experience.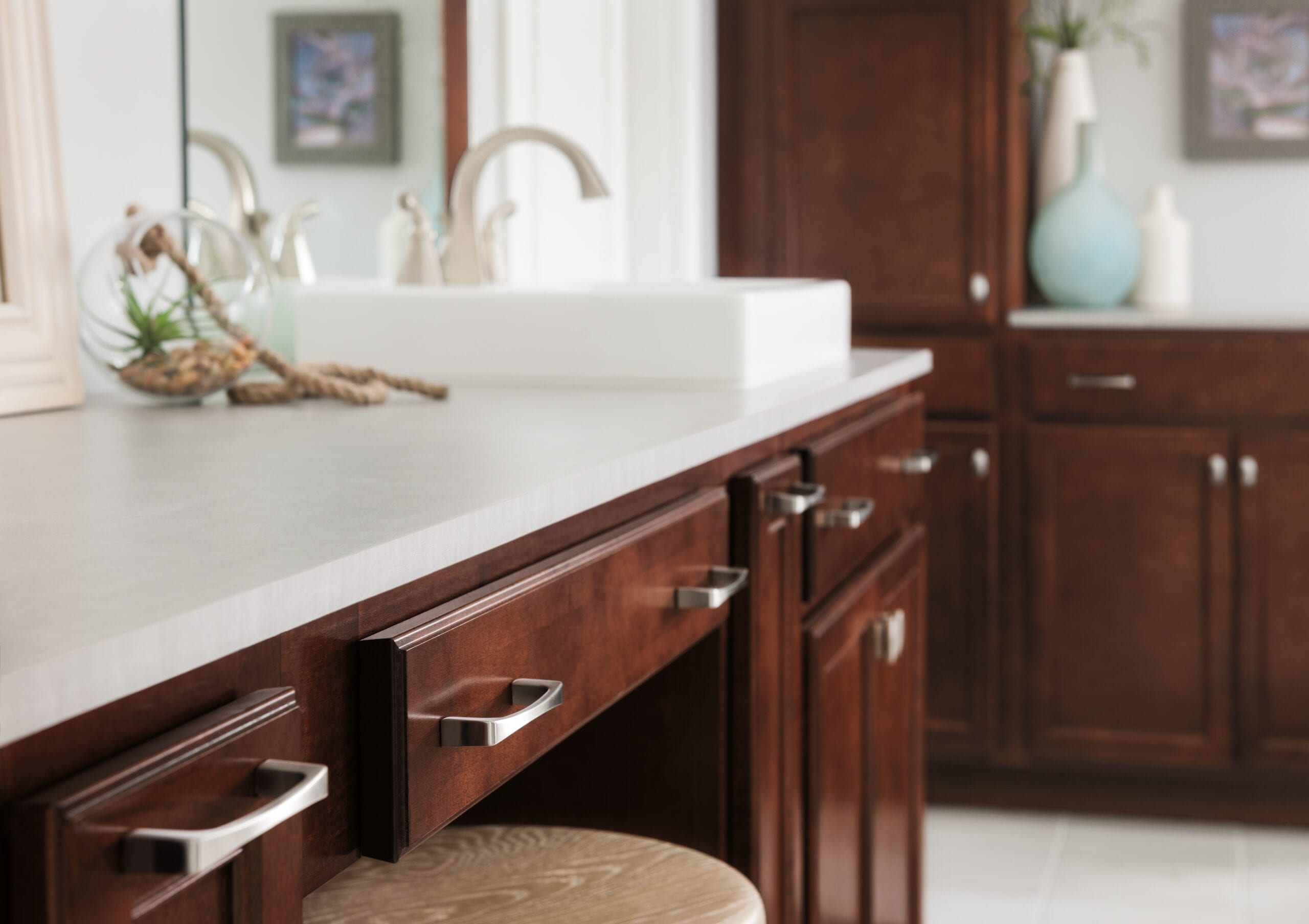 4. Lower the lighting.
Just like scent and color, lighting can define a room.
Spa lighting is soft and gentle, never harsh or glaring. Use lower-wattage bulbs, and experiment to find the right brightness level and hue to complement your spa-inspired bathroom.
Remember, too, that you can always light candles instead of turning on overhead or lamp lights when you want to create a spa ambiance. Stock up on unscented beeswax candles for when you don't want to add scent but are going for a spa-like and stress-free environment.
5. Go green.
Natural, sustainable products can enhance a spa-inspired bathroom atmosphere.
Ecologically friendly items, from organic cotton towels to reclaimed wood floors to all-natural cleaning products (for you and your bathroom) that are free of harsh chemicals are all part of going green in the bathroom.
Also, consider adding a plant or two to bump up the green quotient even higher and provide more visual interest and a greater spa-like feeling to the room.
Creating a spa-inspired bathroom doesn't have to break the bank or involve a demo crew. By installing a cabinet in a soothing color, choosing a light-toned countertop, adding shelving for spa-like accoutrements, softening the lighting, and incorporating "green" elements, you can achieve a spa-inspired bathroom you can enjoy every day.